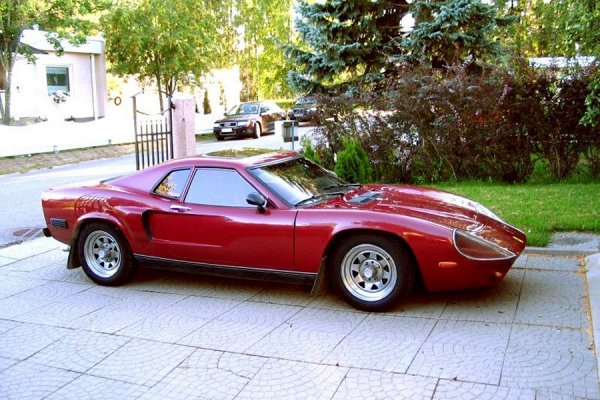 It's the VW 1300 based car with tuned original motor and it's built in middle-eighties.
The glassfibre body of this car is made by Euran Lasikuitu Company in Finland so it's the finnish version of the Bonito You own.
I suppose there are 10-20 finnish Bonitos still on the road in Finland.
So here's the details:
Built - 1969/1986
Motor - Tuned VW 1300
Owner - Tommi Heikkilä
Home town - Tampere, Finland
Greeting from Finland,
Tommi Heikkilä